Micro LCD Handle ATX Computer PC Case Display LCD Mode

¡@

bases (optional)



MT-8807
(with handle)



MT-8806
(with handle)


MT-8803


MT-8805


MT-8811


MT-8812


MT-8815

DM-100R
---
Features:
* Small and exquisite case body design for the best solution of the desk space.
* Molding with high quality corrode-resistant steel material.
* Installed ahead with USB & audio frequency for easily connecting outer equipment.
* Effectively avoiding the electromagnetism radiation by specially using EMI touching point.

Specifications:
* Case Size: 390x133x330mm
* Expansion Slot: 7
* Chassis Material: SECC 0.6mm
* Front Panel Material: ABS plastic
* No sharp edge, color optional.
¡@
¡@

cas-7000 (slim case)

cas-7001 (slim case new!!)

CAS-901 (slim case)

CAS-902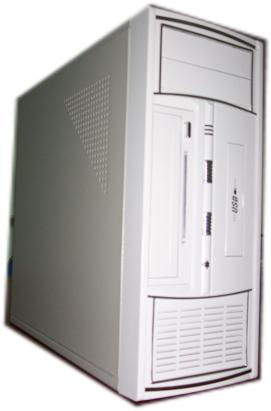 801
¡@
¡@
¡@

(ZOOM IN)
¡@

With LCD indicator(MT-9602)
Case Size : 372x135x354mmmm (DxWxH)
Drive Bay: 1x5.25'' +3x3.5''
Expansion Slot: 4
Chassis Material: SECC
Front panel material: ABS plastic
Hand screw, no sharp edges
No-screw needed for PCI card installing
1x20'FT container loading: 800pcs
¡@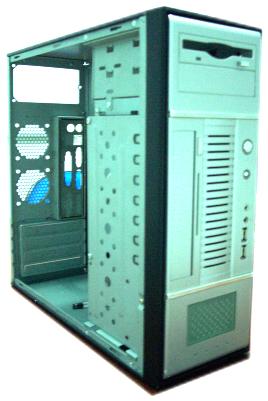 8503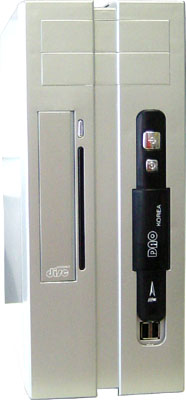 0321-3
0322-3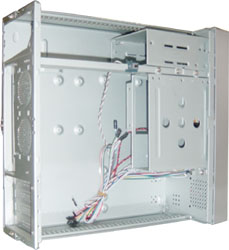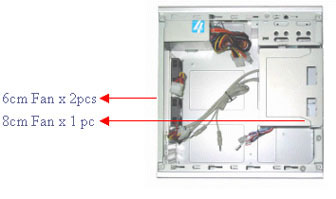 ¡@
ABOUT US PRODUCTS Contact us HOME