flatscreen flat screen mounts supports bases, tilt mount, support inclinable, based inclinable, Monster Cable SmartView 300M FlatScreen Mount (Up To 37" Screens, Silver) TV Bracket ,Universal Plasma Mount ,promounts,mount tv wall TV-Mounts reviews, compare mount tv wall TV-Mounts, buy mount tv wall TV-Mounts, lowest price on mount tv wall TV-Mounts, store ratings, discount mount tv wall TV-Mounts, online shops, BizRate.com,lcd wall mount, flat screen wall mount, vesa wall mount, flat panel wall mount, panel pc, extension arm, flat screen, wall mount monitor lift arm, monitor support, multiple monitor support, multi monitor support, arm, lcd support, flat panel arm, VESA, global, vesa arm, 100mm, 75mm, innovative, lcd, computer vision syndrome, cvs, neck problems, active matrix, custom enclosure, oem, wall mount swivel, mounting.Computer carts, TV wall mount, Flat Panel Mounts, LCD mounts, plasma mounts, VESA mounts, monitor stands, tablet PC mounts and laptop mounts from Ergotron.LCD wall mount bracket belongs to TV bracket and wall mount series, buy bracket for TV or wall bracket for LCD or plasma, please contact us.Plasma wall bracket ,TV wall bracket,TV bracket ,wall bracket,LCD wall mount bracket,LCD wall bracket.
Likest Corporation
¡@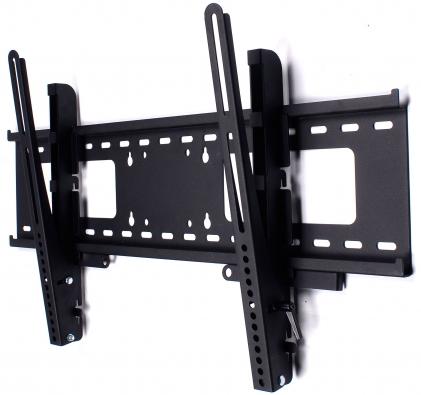 CT-300 Large Tilt Wall TV Mount (Black Color)
¡@
The UT-PRO300 FlatScreen Mount expands your viewing possibilities. Fixed flatscreen wall mounts and pedestal stands force you to watch one way, but the UT-PRO300 FlatScreen Mount gives you options you never had before.
It delivers the clean, sophisticated style you want, plus flexible adjustments for enhanced viewing in virtually any room. Start enjoying TV on your terms - when, where and how you want to watch with this Monster FlatScreen Mount.
Slide the TV 3" in either direction for fine tuning of your position. In addition, Monster's exclusive Tilting V-bar gives you two positions for 3" of height adjustment.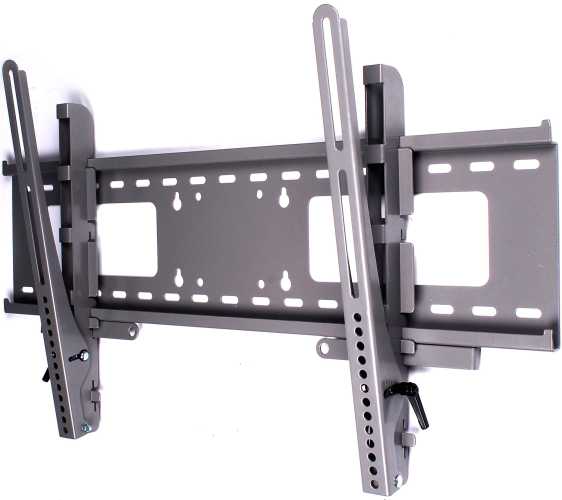 Silver Color CT 300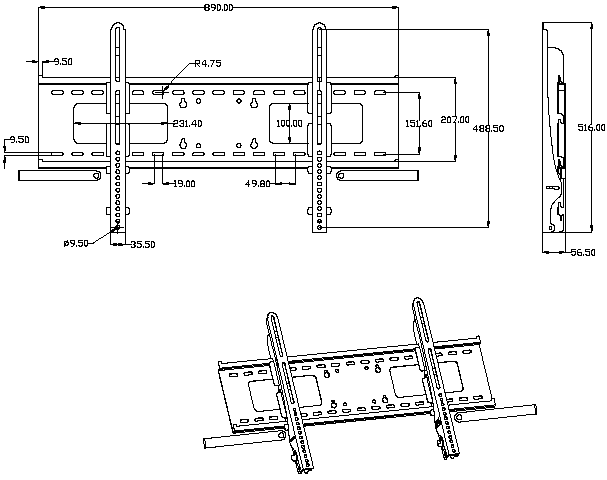 Specifications:

Mount

Mount Type :Wall

Depth From Mounting Source :Flush

Max Equipment Size :Up to 37" (94cm)

Adjustments :Tilt: 20¢X

Horizontal: 3" (7.5cm)

Height: 3" (7.5cm)

General Attributes

Construction : Steel

Dimensions :20.3 x 25.2 x 2.3" (51.5 x 13.2 x 5.7cm) (LWD)

Weight Capacity :100 lbs (45.4 kg)

¡@
Item Included:
2 x Tilting Vertical Adjustment Bars
¡@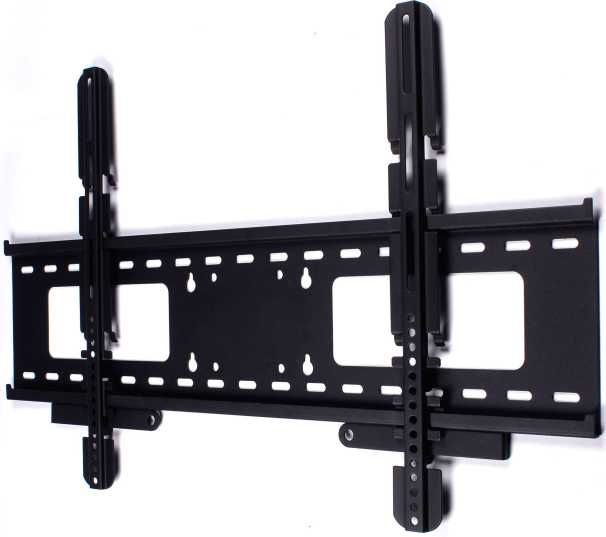 CF 300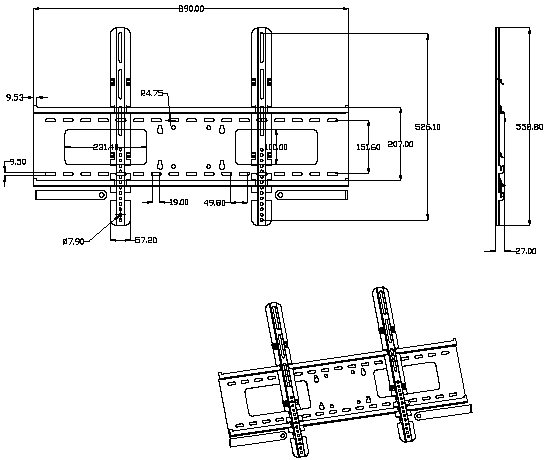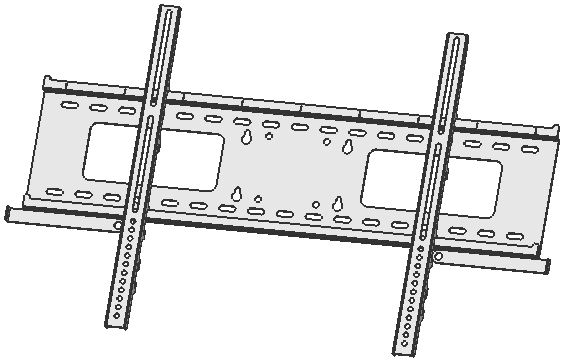 CF310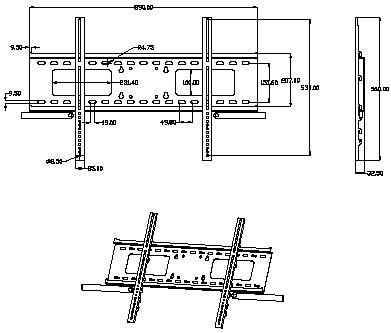 V-Bar technology allows for quick and easy vertical and horizontal adjustments post installation. With its very slim design, the CS-PRO300 adjustable tilt wall mount is designed for large flat panel displays. Tilt range from 0 up to 20 degrees. Attaches to two or three studs up to 32" apart and concrete or aggregate walls.

Fits screens from 37" to 63". Max load 200 lbs (90.7Kg)

Fully assembled mounting plate
Ultra-slim design only 2 1/4" deep yet allowing ample room for cabling
Universal design; no screen adapter necessary
VESA compliant - all standards
All screen and wall mounting hardware included
Includes security hardware and accepts padlocks
Manufacturer's Limited Lifetime Warranty
Available in black and silver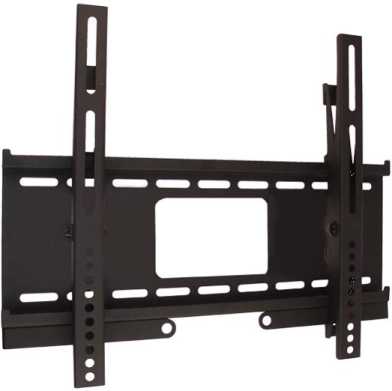 CT 310